Follicle Friday to you all my little gingersnaps. In the news, a man has been experiencing intensely painful headaches while watching porn. So naturally he continued to watch porn for two years. He had no history of tension headaches, migraines or head injuries. Researchers were unable to find the cause to the painful headaches, so he was prescribed painkillers to take 30 minutes to take prior to watching porn, which provided him with significant pain relief.

Or, he could've just abstained form watching porn. But that would've been the obvious solution.

Porn Headaches: Man Experiences Intense Pain While Watching Pornographic Videos, Study Says Forget checking this guy's browser history -- you'd know he was looking at porn from his empty Tylenol bottle.
A 24-year-old man in India experiences severe, "exploding" headaches when he watches pornographic videos, according to a study published in the June issue of Archives of Sexual Behavior.
The subject of the study, an unmarried software professional whose name has not been released, has experienced these headaches for the past two years. His migraines would gradually increase in severity as the man watched X-rated videos, with the pain reaching peak intensity at about 8-10 minutes.
At this point, he would tear himself away from the videos due to the pain.
Authors Kuljeet Singh Anand and Vikas Dhikav note that the subject had "no history of headache associated either with masturbation or with coitus" -- the problem occurred only when he was viewing pornography.
Dawn Buse, associate professor of neurology at Albert Einstein College of Medicine, told ABC News that about one percent of the population experiences headaches associated with sexual activity. In some cases, she says, simply being aroused is enough to trigger them.
Anand and Dhikav also found that the subject had no history of migraines, tension headaches, or head injury, and neither physical nor neurological examinations indicated anything abnormal.
Though the researchers could not be sure exactly what was causing the headaches, their best guess was they stemmed from changes to pain-sensing nerves in the man's jaw and face, according to MSNBC. Additionally, the researchers wrote, he may have been experiencing increased pain sensitivity due to the "heightened emotional state associated with viewing pornography."
By the time the study took place, the subject had begun to "refrain from viewing videos as a means of avoiding headaches." The researchers, however, provided a different solution: They prescribed the man painkillers to be taken 30 minutes prior to watching. He experienced "significant pain relief," according to the paper.
Source: HuffingtonPost

In celebrity news, Jackson Rathbone (AKA "Jasper") is now the proud father of a baby boy. On the plus side, Jackson should have plenty experience dealing with with constipation by now, and should be able to give advice to his son on how to handle constipation.

Jackson Rathbone Welcomes Baby Boy!
Jackson Rathbone and his girlfriend, burlesque dancer Sheila Hafsadi, are the proud parents of a baby boy!
"Thank you ALL for the love & support! Sheila & I couldn't be happier to have such a beautiful, healthy baby boy, Monroe Jackson Rathbone VI," the 27-year-old Twilight actor tweeted.
"Feeling so blessed! What an amazing day! Love and respect, Bone Daddy," he added.
PHOTOS: Check out the latest pics of Jackson Rathbone
FYI: Jackson's birth name is Monroe Jackson Rathbone V!
Congratulations to the happy family!
Source: JustJared

Cam Gigandet and his long-time fiancee are expecting their second baby. Seems like only yesterday when we met him at the Beverly Hills Cheesecake Factory and I took a picture of him and Spank (and Spider... of Twilightheaded fame). Good luck to him and his fiancee as he passes on his superior genes to yet another child.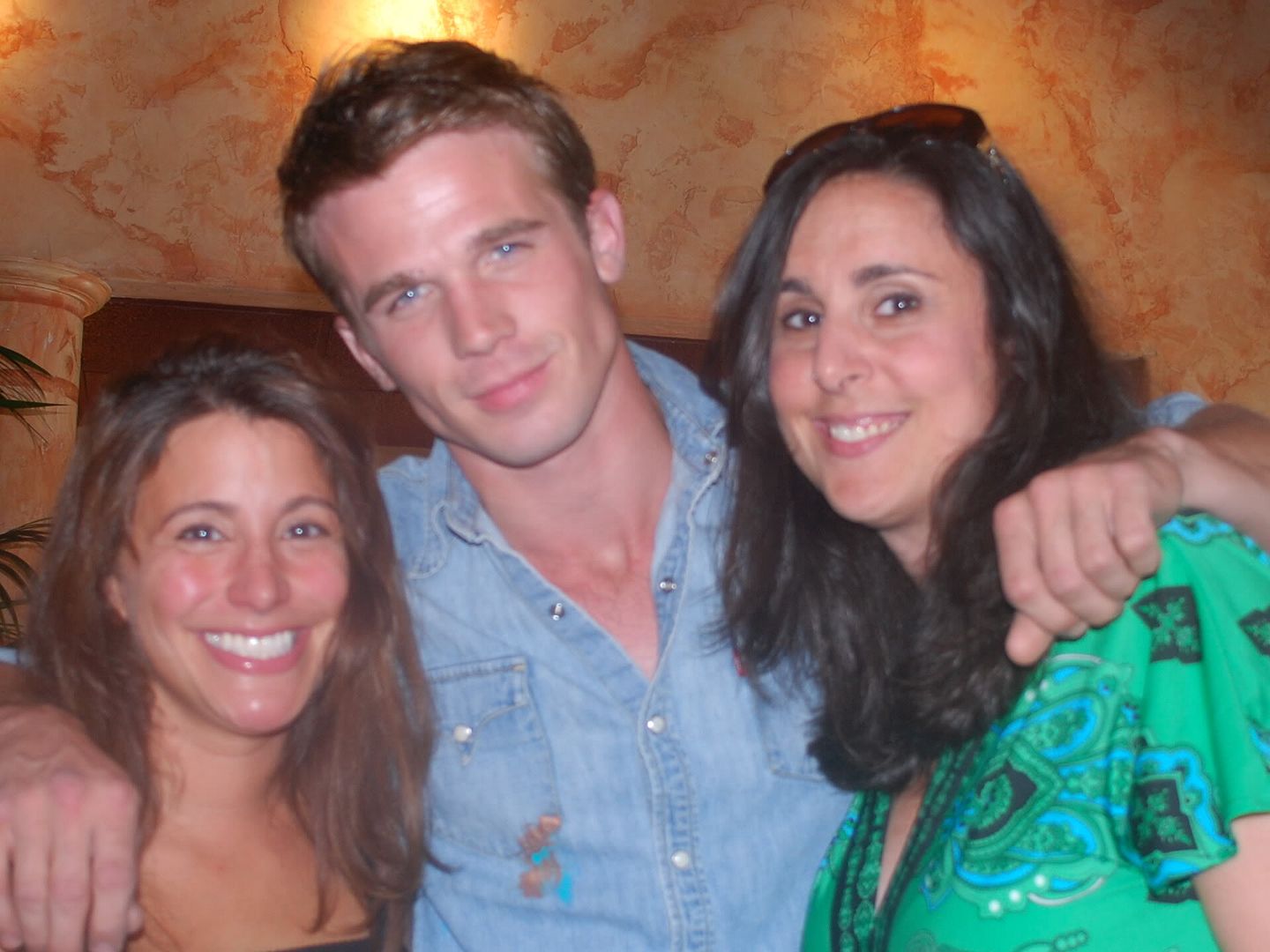 Baby No. 2 on the Way for Cam Gigandet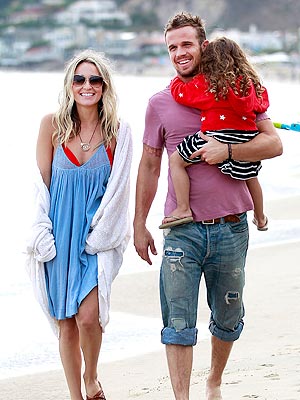 Pacific Coast News
Red, white and baby!
Cam Gigandet and longtime love Dominique Geisendorff are expecting their second child, JustJared.com confirms.
The couple, who were spotted strolling on the beach in Malibu, Calif. on Wednesday, are already parents to daughter Everleigh Rae, 3.
Gigandet, 29, can next be seen in the film Free Ride, costarring Anna Paquin, and will soon appear in Red Sky and Code Name: Geronimo as well.

Source: People

If you ever said to yourself, "self, I'd like a 24 carat plated vacuum cleaner, then today is your lucky day. For just under a million dollars, you can have your very own. I'm not sure how it measures up to my Dyson vacuum. Plus, the kind of people who can afford it, are probably not doing their own vacuuming. Heck I don't even do my own vacuuming.

on
Model GV62711 from GoVacuum is a limited-edition vacuum cleaner, plated in 24k gold. The Gold GoVacuum GV62711 costs (nearly) a million dollars and even has its own rap theme song. Here's the story of why it exists.
Green is the color of rebirth and renewal, lucky four-leaf clovers, cunning leprechauns, and the standard outer bag on the most luxurious and expensive vacuum that ever rolled into your living room!

If you're the type of discerning person who has a yacht in the ocean, and a rare exotic car in your garage alongside your private jet, you're the perfect customer for the one of the most exclusive products ever created: The GoVacuum GV62711 24k Gold Plated Vacuum Cleaner.
Source: LaughingSquid

And now, for today's FAIL... You might want to make sure your son has gone to the bathroom before you pose for professional pictures with him sans diaper. Just a thought.


see more epicfails
And today's WIN! We all like flashmob dancing right? (well I do anyway) This is a different kind of flashmob.

Source: win.failblog.org

Hey, WTF?!! Pickle flavored toothpaste? Perhaps this is marketed for pregnant women, though when I was pregnant, I didn't crave pickles. Would any of you try it?


see more WTF Pictures and WTF videos by Picture Is Unrelated

And that's all the time I have for today. Raise your hand if you want the pickle toothpaste. And have a razzle dazzle weekend. Until Monday then, here's something you should know....

The central ideological conflict between The X Men and the Brotherhood of Mutants is arguably "should we protect or punish those that hate us?" That conflict, as well as the characters of Charles Xavier and Erik Lensherr, were all taken from the Civil Rights movement and the major figures behind it.
The basic foundation is the same: both MLK and Malcom X wanted the same thing (a nation where black people are accepted equal members of society) but were completely different in their approaches. While MLK spoke on the words of Ghandi and urged peace and integration, Malcom X believed hate for white Americans needed to be spread to counter the hate against the African Americans.
In the same model is Professor X and Magneto. Both wanted a world where mutants were accepted members of society living without fear of persecution. Charles Xavier believed the only way to live peacefully was to show that mutants are humans just like any others, and to resist violence because of its potential to widen the social gap between mutants and non mutants. Erik Lensherr, however, had no desire to be controlled by humans. He believed that the only way to gain acceptance was to fight human aggressors with a show of power. His main idea behind it was that there was no reason to suffer abuse when the power of mutants could put an immediate end to hatred directed against them.