Miracle Monday to you all, my little gingersnaps! Why is it a miracle? Because on this day, 29 year ago (give or take a couple of years), Laura, AKA "Spank" was born! That's right! Today is her birthday!!! I think that means she needs to run around in her birthday suit all day to let everyone else know it's her birthday. Spank, happy birthday to you, my BFF, my other half and the totally platonic love of my life. Today I share with you a LOLcats picture just for YOU!


see more Lolcats and funny pictures, and check out our Socially Awkward Penguin lolz!

If you haven't yet stumbled upon Spank's blog, you need to check it out. She's been blogging up a storm! Follow her blog (http://spankyousilly.blogspot.com) and follow her on Twitter! (@SpankYouSilly) Do it for me. Do it for you. She's a funny girl! At the very least, hop on over and wish her a happy 29th *cough* birthday!!
In other news, a woman tried to sell her soul on eBay. Apparently that goes against eBay's policy of selling humans, and human body parts, with the exception of hair and skulls. (skulls? really?) Anywho, if she is so desperate to sell her soul, shouldn't she have given the Devil the first chance to bid? He kind of seems like the go-to guy for that sort of thing.

Lori N, Albuquerque Woman, Tries To Sell Soul On eBay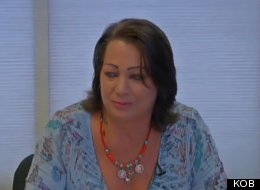 How much is a soul worth?
A down-on-her-luck freelance writer in Albuquerque, N.M., tried to sell her soul on eBay.
The listing appears to no longer be up, but KOB reports that the starting bid for Lori N's soul was $2,000.
Lori was in a car accident in 2007, after which she entered a coma for three weeks and woke up suffering from a stroke, a broken hip, broken pelvis, leg, collarbone, sternum, ribs, and a collapsed lung, according to KOB.
She told the station her advertisement was a cry for help.
"I guess you could say that. I'm at the point now, I'm tired," Lori said. "I don't feel good. I'm near the end of my rope. I really am."
As Business Insider notes, eBay has a strict policy for selling human remains.
We don't allow humans, the human body, or any human body parts or products to be listed on eBay, with two exceptions. Sellers can list items containing human scalp hair, and skulls and skeletons intended for medical use.
A University of Washington student tried a similar stunt when his soul went for $400 on eBay in February. But, as ABC News reports, the listing was taken down and the student's eBay account was suspended.
Source: HuffingtonPost

I'm not really a huge fan of Kelly Osbourne, nor am I gonna deny that they photoshopped her so much that it doesn't even look like her, but I gotta give her props for having a full head of purple hair. If I wasn't a redhead, I'd probably go full purple too. I just can't get rid of the ginger.

Kelly Osbourne Covers 'Glamoholic' Anniversary Issue
Kelly Osbourne takes the cover of Glamoholic's first Anniversary issue.
Here is what the 27-year-old fashion icon had to share with the mag:
On her relationship with boyfriend Matthew Mosshart: "I wanted to give it time, I wanted to get to know my boyfriend before the world does. You can't keep something a secret forever."
On her brother Jack's fight with multiple sclerosis: "What actually has made it better is waking up every day and seeing how amazing my brother is and how incredible he's doing. He has a brain that is very military-like. Where, even if he doesn't like something, he can make himself like it. And he's doing, excuse my language, f–king amazing! It just blows my mind!"
On her favorite celeb fashionista: "I'm really excited for Emma Stone because I think she has a very interesting sense of style. She's a total fashionista and always feels comfortable in whatever she wears."

Source: JustJared

While filming the series, "The Litter", the cameraman sneezed and surprised one of the kittens quite a bit. This is perhaps one of the funniest kitten videos I've seen.

Wilbur the Kitten is Very Surprised By Cameraman's Sneeze
on
While filming an episode of The Litter, a Pet Collective cameraman sneezes and really surprises a kitten named Wilbur. Check out the video footage to see Wilbur's strong reaction.
Source: LaughingSquid

And now for today's (Ad Placement) FAIL...


see more epicfails

And today's (using a Hannah Montana Product) WIN!
Hey, WTF?!! If I had a fish half-eating my head, I'd be pretty sad too.


see more Poorly Dressed

And that's all the time I have for today. I'll meet you back here same time, same place tomorrow. Until then, here's something you should know... even the Mexicans have rejected Taco Bell.

Taco Bell is nothing like real Mexican food, which is delicious. Mexicans don't use ground beef in any of their tacos except one called picadillo and they rarely use chicken.
Neither is there any such thing as a hard taco shell. The closest thing to a hard taco shell is called a tostada and it is flat and orange and often served with a layer of beans and cheese on it. It isn't shocking that Taco Bell is a total flop in Mexico.
They've tried t enter the market twice and bombed twice. Other American fast food chains that are popular are McDonalds, Dominos Pizza, and Carls Jr. Starbucks is HUGE in Mexico and Krispy Kreme is on the rise.
Taco Bell was founded in 1962 in California by Glen Bell. By 1967 they had opened their 100th store. They tried to plant themselves in Australia in 1981. A few stores opened, but by 2005 the Taco Bell brand was yanked from the country. In 1981 they also began planting themselves in Canada. However, their Canadian owner, Priszm, went bankrupt in 2011 and the stores folded.