Thrum-eyed Thursday to you all, my little gingersnaps. In the news, a 20- year old woman was on probation for dealing in stolen goods, and went in for her regular drug urine test. So she did what any normal woman would do... she had a friend pee in a small vodka bottle and hid the urine-filled bottle up her hoo-ha. They expected her to pull some of this crap... er... urine, so after she took the drug test, they X-rayed her and found an empty vodka bottle.

The best part? The urine she smuggled tested positive for drugs and she got arrested for violating probation.
Note to self: If I somehow become a drug addict, and find myself on parole... screen urine donors more carefully before sticking a vodka bottle full of friend's urine up my hoo-ha.

Mischelle Salzgeber Hid Urine Bottle In Her Vagina, Police Claim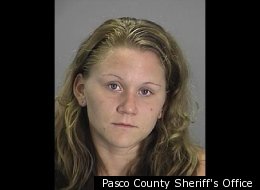 A vagina, while typically thought of as an organ used for reproduction or sexual activity, has many uses, as is evident by the studious criminals often profiled on The Huffington Post. We have covered everything from the hiding of knives and marijuana pipes, to an innovative 27-year-old woman who allegedly stashed more than 100 items -- including 54 bags of heroin and loose change -- in her vagina.
So while the act itself comes of little surprise, the items female criminals will hide in their lady bits still tends to raise an eyebrow or two at the HuffPost Crime desk. Case in point: Mischelle Lindy Salzgeber, a 20-year-old woman from Dade City, Fla.
According to police in New Port Richey, Salzgeber, who is on probation for dealing in stolen property, attempted to thwart a drug test using someone else's urine.
Salzgeber's alleged crime may not be unique, but her technique is certainly interesting.
Authorities suspected something was amiss when they conducted a body scan of Salzgeber. The X-ray scan revealed Salzgeber had what appeared to be a pill bottle hidden deep inside her vagina.
Questioned by police, Salzgeber allegedly said the item was actually a small vodka bottle. The young woman said the bottle, which was empty, had contained another person's urine and that she had tried to use it to pass a drug test at the probation office, police said.
Unbeknownst to Salzgeber, the urine that she allegedly used in place of her own was found to be dirty. The failed drug test led to Salzgeber's arrest.
Salzgeber was arrested on a felony probation violation. She is being held without bond at the Land O' Lakes Detention Center.
Source: huffingtonpost

Carnie Wilson, who previously underwent Gastric Bypass Surgery to lose weight has now had lap band surgery. So if the Gastric Bypass Surgery only left her with a tiny bit of stomach, that she now has slapped a lap-band around to make even smaller, is her current stomach the size of a pea? Is that even a good idea?? Carnie, can't you do something less dramatic? What's next? Getting your jaw wired shut? Oh, I better not give her any ideas.

Carnie Wilson Undergoes Lap-Band Surgery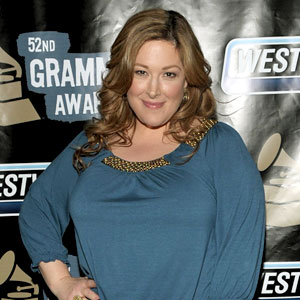 Michael Buckner/Getty Images
For Carnie Wilson, hopefully the second time is the charm.
The singer has revealed that she underwent lap-band surgery in January, reports People.
MORE: Blame Bridesmaids! Wilson Phillips Preps Comeback
"It was the right decision for me and I'm doing really well so far," Wilson tells the magazine. "It's all about taking good care of yourself."
The 43-year-old mother-of-two has already lost 30 pounds since having the procedure, which involves placing a silicone band around the stomach in order to minimize food consumption.
This is somewhat familiar territory for Wilson, who underwent gastric bypass surgery in 1999 and subsequently lost 150 pounds, only to regain some of it back later after becoming pregnant with her daughters, Lola, 6, and Luciana, 2.
Let it be said that I sometimes feature animals that are non-cats. This is one of those times. You gotta give this dog props for being persistent, then take them away since he won't go in the pool and get the damn ball even though he's already wet.

Source: bestweekever

And now, for today's forgiveness FAIL...


see more epicfails

And today's WIN!!!


see more epicfails

Hey, WTF?!! Oh hey now... I think this falls under the category, "Things You Can't Unsee". Your welcome. #SharingIsCaring


see more Poorly Dressed

And that's all the time I have for today. I'll meet you back here same time, same place tomorrow. Until then, there's one more thing...

His name is Masanobu Sato from Japan, and he went 9 hours and 57 minutes continually masturbating at the annual Masturbate-A-Thon in San Francisco. Believe it or not, he does have a girlfriend. Sato lives with his girlfriend and practices several hours every day to ensure that he wins his competitions and keeps the world record. She takes the whole deal pretty well, as she considers it his hobby.
To train, Sato swam twice a week for endurance and gained 5 kgs of muscle. He says his goal is to make masturbating less taboo around the world and treats his hobby like a real sport. The Masturbate-a-thon is put together by the Center for Sex and Culture, where the yearly competition is held in a place called 'The Masturbatorium.'
**Don't forget to hop on over to "Mommy Hates Chemicals" to check out our new review of Tom's of Maine Kid's toothpaste. Oh yes, there's a new video of the kids... Are you following us over there yet? What? Why not?!!