Macabre Monday to you all, my little gingersnaps. Remember I paid to have my kids attend the Parents Night Out Party, only to learn that Mr. G had to work Saturday and that it would be a Mom's night in alone with the cats? If only that was what happened. Early Saturday (2am) and again at (5am) I was roused from sleep while my 12 year old projectile vomited all over the bathroom. Don't ask me how, at 2 am I can wake from a dead sleep, stumble to the fridge, grab a suppository and a rubber glove and insert into butt of said child, but let's just say I'm a pro. *polishes nails on shoulder* Then later in the day kid #2 started vomiting. Kid #3 refused to attend the party without her brothers, so I paid $50 to stay home and take care of vomiting kids. So... how was YOUR weekend?
In the news, a Pennsylvania woman robbed a bank so that she could get money to buy dentures. She slipped the teller a note saying she had a gun and kept her head down, not talking. I guess the flapping gums might have caused the teller to take her less seriously. I guess there's only so much pudding and apple sauce you can eat before you crack and start robbing banks.

Toothless Bank Robber Says She Did It For Dentures: Evelyn Marie Fuller Arrested
Some law enforcement officers take a bite out of crime, but a woman in Pennsylvania says she resorted to bank robbery just to chew her food more easily.
Evelyn Marie Fuller, 49, was arraigned Tuesday on two counts of robbery and other charges stemming from a Jan. 20 bank robbery according to the Observer-Reporter newspaper.
Her motive: She needed money for dentures, cops say.
"During her confession, she stated she wanted to use the money to pay for dentures she was unable to get through welfare until next year," Waynesburg Patrolman Tom Ankrom, her arresting officer, told the paper.
According to the police report, Fuller allegedly entered the First National Bank minutes before the bank was scheduled to close and handed a teller a note demanding for a specific amount of cash.
The note warned the teller not to call police and stated she had a gun. But she never actually flashed the gun, according to TheTimes-Tribune.com.
During the robbery, Fuller reportedly kept her head down and didn't talk, Chief Tim Hawfield said, according to CBSNews.com.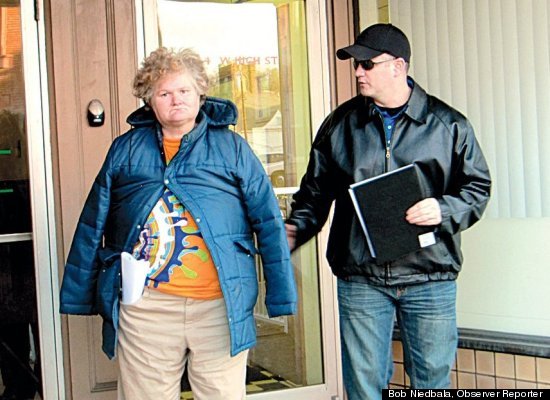 Today's amazing invention is the boobie beanie. Made to be worn on the heads of nursing infants. DUDE. This is genius. And if it were around 12 years ago when I was nursing, I would've totally slapped that beanie on my son's head and nursed him in public. You better believe I would. I'd also wear some sort of hidden camera to take footage or pictures of people's reactions as they walked by. What?

Boobie Beanie, A Breastfeeding Baby Cap That Looks Like a Breast
on
The Boobie Beanie is a sweet little hand-crocheted hat for kiddos that looks like a breast, making it a pretty hilarious way to breastfeed in public (esp. if you have twins, as my friend David points out).
This is a completely hand-crocheted hat, made to look like a breast when worn by a baby/toddler/child, while nursing! It's made of 100% organic cotton, and is very soft and warm. It can be made in any skin or nipple tone.
images via Boobie Beanie
Happy 20th birthday Jacob... er... Sharkboy...er... Taylor!!! You are one year closer to being able to drink legally. Did you know when Mr. G was your age, he married me? (I was 21) So, enjoy your 20th year of life, do plenty of backflips and most of all... PLEASE shave that hair off your face. That's inappropriate use of facial hair if I've ever seen it. In your honor I will sing. Ready? "Happy Birthday to you, dream dream dream dream dream dream"

Happy 20th Birthday, Taylor Lautner!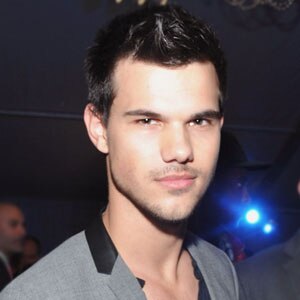 Mike Coppola/Getty Images
At the ripe old age of 20, Taylor Lautner has become quite the movie star.
The Twilight hottie who began the franchise as a relatively unknown actor (formerly known as Sharkboy), catapulted to stardom as Robert Pattinson's nemesis, werewolf Jacob.
And that was just the beginning.
Although it seemed that we would have to wait to see the chiseled thesp step out of his Twilight shadow (he turned down roles like Max Steel due to scheduling conflicts), we saw Lautner come into his own as an action star in his first major post-Twilight role in Abduction in 2011.
And while he dealt with the occasional tabloid fodder (along with a faux "Out & Proud" mag cover) and a bit of heartbreak via his breakup with Abduction costar Lily Collins, 19 was an overall good year for Lautner.
As the Twilight franchise comes to an end this year, we expect nothing but good things to come as Lautner makes the transition out of his teenage heartthrob years.
Happy birthday, Taylor!
Read more:
http://www.eonline.com/news/happy_20th_birthday_taylor_lautner/293527#ixzz1mEHRGaww
That's no ordinary rabbit.
Tim: There he is!
King Arthur: Where?
Tim: There!
King Arthur: What? Behind the rabbit?
Tim: It *is* the rabbit!
King Arthur: You silly sod!
Tim: What?
King Arthur: You got us all worked up!
Tim: Well, that's no ordinary rabbit. He wrangles SHEEP!
King Arthur: Ohh.
Tim: That's the most efficient, sheep-wrangling rodent you ever set eyes on!
Sir Robin: You tit! I soiled my armor I was so scared!
Tim: Look, that rabbit's got a tenacious streak a mile wide!
Sir Galahad: Get stuffed!

Source: cuteoverload

And now, for today's autocorrect FAIL...


see more epicfails

And now, for today's Ginger WIN! Never feed a ginger child after midnight and never EVER tell them they don't have a soul.


see more epicfails

Hey, WTF?!!! Go, Granny, Go!!!


see more WTF Pictures and WTF videos by Picture Is Unrelated

And that's all the time I have for today... still waiting to see which family member drops next from the stomach flu, and praying this wonky feeling in my stomach doesn't mean I'm next. Until tomorrow then (unless I'm too busy on my knees, praying to the porcelain god)... and all I can say is THANK GOD MR. G IS NOT A CYCLIST...
In a recent survey of 5000 Bicycling magazine readers, 50% of men and 58% of women said that—if pressed to choose between sex or bikes—
they'd pick the bikes
.(Via
Maria Popova
)